To improve and complement this plugin is not necessary. Just noticed that during its work on the sites where the primary language is not English, there is a lot of errors in the log file associated with the reference to the translation files. Although it does not affect the performance of the plugin.
But it is worth spending 5 minutes of treatment, especially if your site has many photos, videos and images.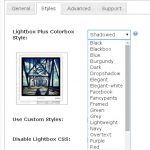 Perhaps the most functionally complete and open plugin of all the plugins for working with images. Many customization options allow you to organize the display of pictures exactly as you want it. And most importantly – all plugin capabilities included in its free base set! You could even say that the majority of the paid PRO similar plugins – it's a stripped-down version of the Lightbox Plus Colorbox.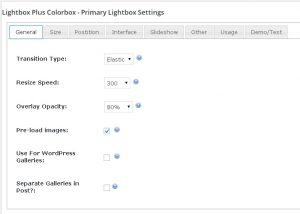 By the way, it should be noted that the Lightbox Plus Colorbox is not included in the official WordPress repository. The reasons for this are not clear completely. The plugin your own website and it is very popular. Just even wondered why…
Modification:
Constantly generated PHP-Errors new entries forced to spend time analyzing the log file, but no translation for the plug-in and do not need – it's pictures! Therefore, remove the cause of their occurrence.
---
All images on our site opened with Lightbox Plus Colorbox.
Get access to the description page of the modification process and download files.